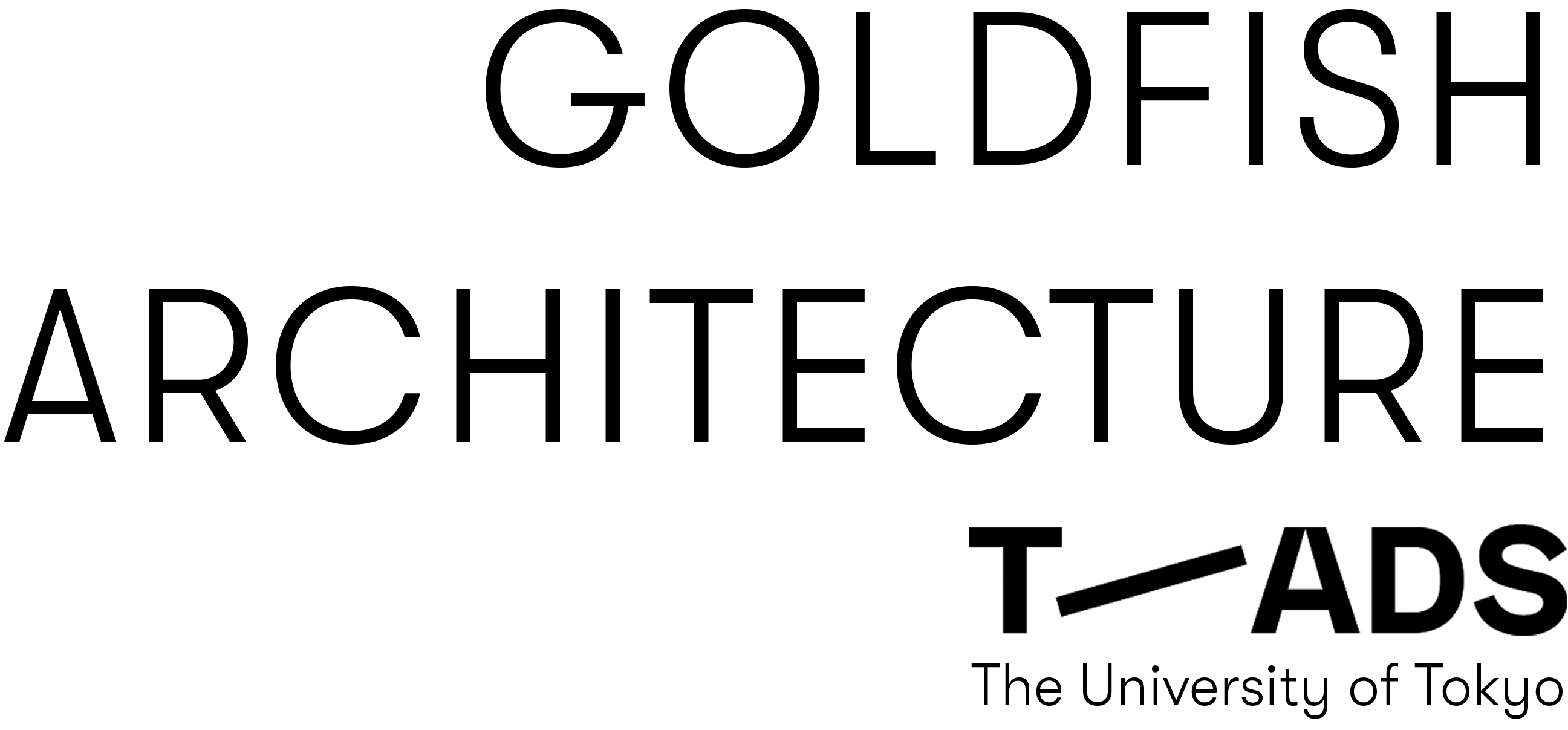 As the exhibition has ended, there is sadly no more real-time data visualization.
We thank you all for visiting our exhibition at Siggraph Asia 2021 Art Gallery and hope to see you again in the near future with exciting developments!
Introduction
Goldfish Architecture is a digitally augmented and functional vernacular construction that harnesses the therapeutic effects of plants and aqueous pets to propose a future for mindful and sustainable living. The proposed pavilion serves as a prototype for a productive and captivating smart aquaponic appliance that brings together households and communities alike. Our developed system effectively improves local air quality by taking advantage of the IoT sustained microbiomes that stabilize humidity, filter VOCs, and lower CO2 levels. Through individual engagement, the user cultivates their mental and physical health by becoming a part of the growth cycle of the edible plantations, as well as the goldfish, representatives of peace and prosperity. We wish for Goldfish Architecture to incite the community to interact, and more importantly, actively participate in the natural growth processes, and develop sustainable and resilient rituals that complement modern lifestyles.
Project Goals

The symbiotic relationships cultivated within the idea of 'Goldfish Architecture' are designed to tackle current urban specific issues of indoor air quality and decreasing mental health, all while giving people a new way of cultivating produce such as microgreens, herbs, and lettuce. The plant and bacteria cultivated by the aquaponic system feed the urban population, as well as help, purify the air by removing airborne toxins and particulates, thus improving its quality. Goldfish architecture focuses on the therapeutic effects and educational value of bringing nature into buildings and aims to raise awareness for sustainable living.
An impending crisis awaits as the aging infrastructure of our progressively denser metropolis begins to succumb to the ever-increasing scarcity of basic resources. Water, food, and even land are eaten away, leaving a path of destruction far greater than what individuals can tangibly understand. Whether digitalized or symbiotic, it is up to the communities of the world to collectively and fairly ensure a liveable future, where one can still find a moment of peace and tranquillity.
Project Construction & Configuration
To showcase the therapeutic effects of goldfish and growing plants, we present two small-scale aquaponic systems, built within a traditional Japanese architecture inspired frame structure. The intended aesthetic is to represent a traditional Japanese shophouse, with elements directly borrowed from "goldfish carts" that used to roam the streets of Edo Japan.
A Close-Knit Relationship

The fundamental principle of the aquaponic system is a symbiotic relationship between fish, plants, and bacteria. The plants require nutrients to grow, and the fish require a filtration system to remove their waste. In such a system, the aquarium and hydroponic systems are connected, and waste removal for fish and nutrient requirements for plants are balanced by beneficial bacteria through the nitrifying process. Fish waste is processed by bacteria into nitrogen-based nutrients, which are then absorbed by the plants, thus filtering the water. Large-scale commercial aquaponic farms have already proven to be effective in efficiently growing various vegetables and fish for consumption. In a reduced scale system, such as goldfish architecture, we take advantage of the therapeutic effect of caring for pet companions. The system therefore only produces a selection of greens fit for consumption.
Biological Filtration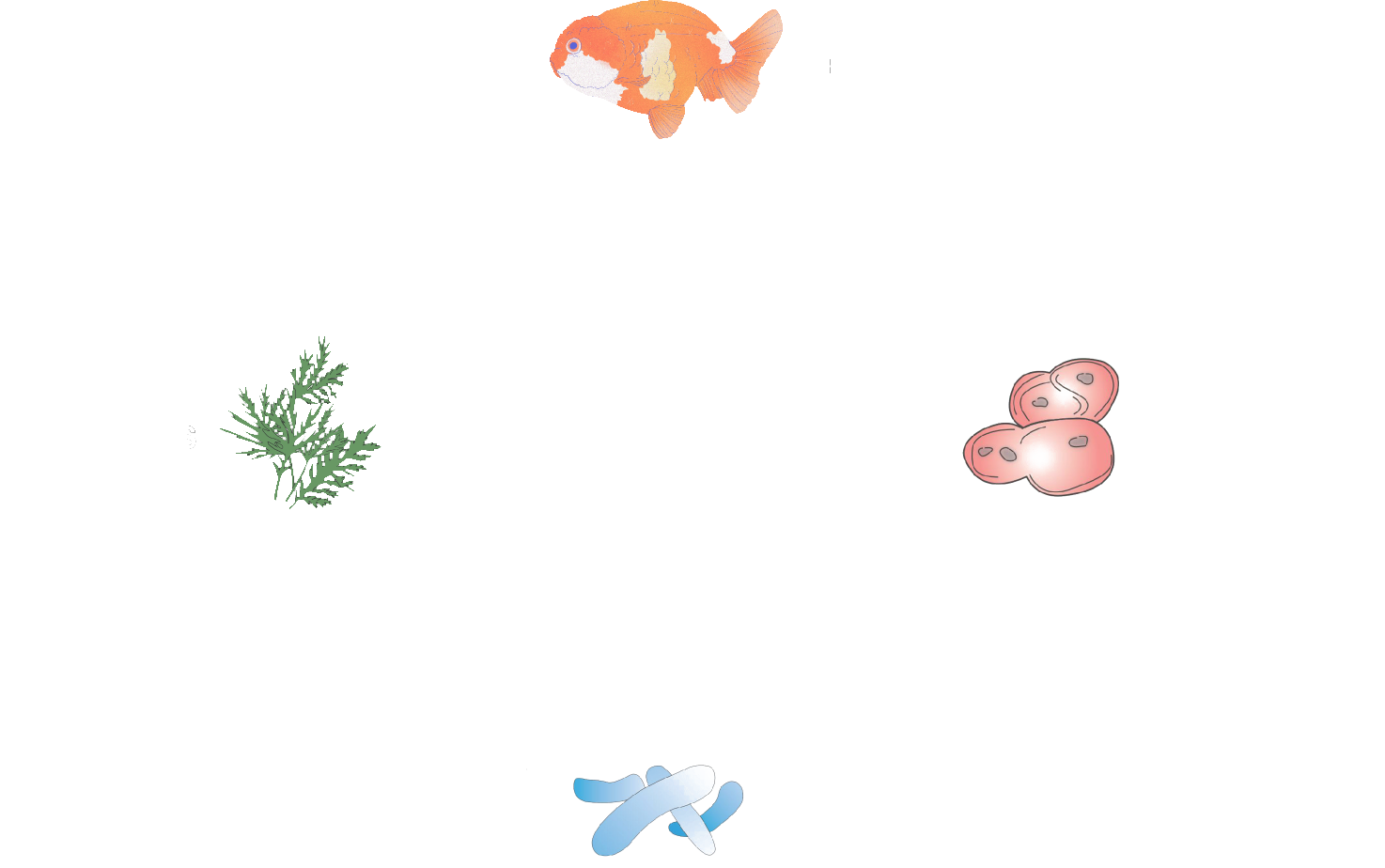 As cities grow to never before seen densities, the efficacy of HVAC ventilation to provide clean air to indoor spaces has inevitably been surpassed by an alarming increase in respiratory-noxious pollution. Rather than increasing energy consumption to mitigate such issues, we need to look towards a more intrinsic relationship between humans and buildings. The principle of biological filtration within the aquaponics system may offer a solution to this. Plants and beneficial bacteria can process many known toxins in the air and release beneficial substances such as oxygen and negative ions in return. Goldfish architecture, with its diverse physical conditions and a low maintenance symbiotic system, can be easily adapted to provide various forms of air-cleaning bacteria and plants.
Collective Care

The well-being of the individuals should be a primary concern of all technological development and applications within metropolises. As such, we wish to provide accessible and open-platform resources to all. Our motivation is to tackle upcoming urban issues, such as indoor air quality, decreasing mental health, whilst also providing a solution to an impending food crisis. Goldfish Architecture is meant to foster a symbiotic human, plant, and fish relationship to help mitigate such issues. By inviting nature and flora into personal and interpersonal spaces, we aim to concretize the collective ritual of caring. We especially seek to interrogate what constitutes a community in the digital realm by generating a universally accessible 'digital twin' of a spatially-bound architectural prototype that retains absolute data parity, and promoting community involvement throughout the lifetime of the project.
Digital Vernacular

It is only somewhat recently that the ongoing digital transformation of all aspects of our lives was able to be shifted towards a more personal and intimate relationship. Edging away from a distinct economy-driven technology push, communities and individuals alike are now playling a significant role in generating a new kind of value not yet well defined or understood. It is felt, rather than graphed.
For Goldfish Architecture, we designed from the ground-up all digital components to meet specific, self-imposed, guidelines, as well as the wood frame and the aquaponic composition. In this sense, Goldfish Architecture has served as a research platform for investigating the intricacies of non-professional, community-driven digital transformation.
Group Members
T-ADS Obuchi Laboratory, The University of Tokyo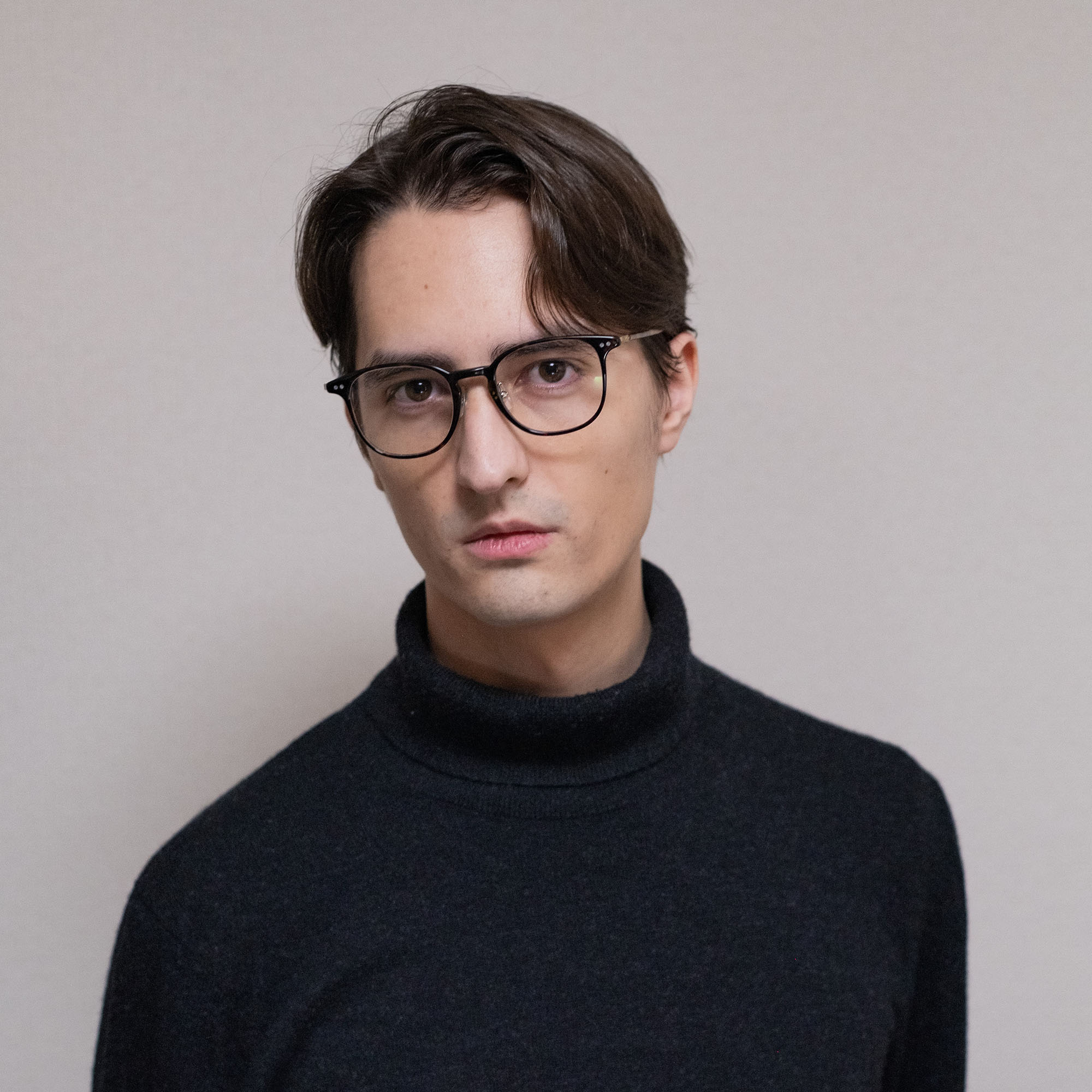 Alex Orsholits
Holder of a Bachelor of Science from the EPFL (Switzerland), and a Master of Engineering from UTokyo, Alex Orsholits is currently a PhD candidate of Obuchi Lab at the University of Tokyo. His work focuses on implementing new and upcoming technologies to establish functional processes of interfacing innate human perception with computer-based mathematical representations of space within the context of architecture and digital fabrication.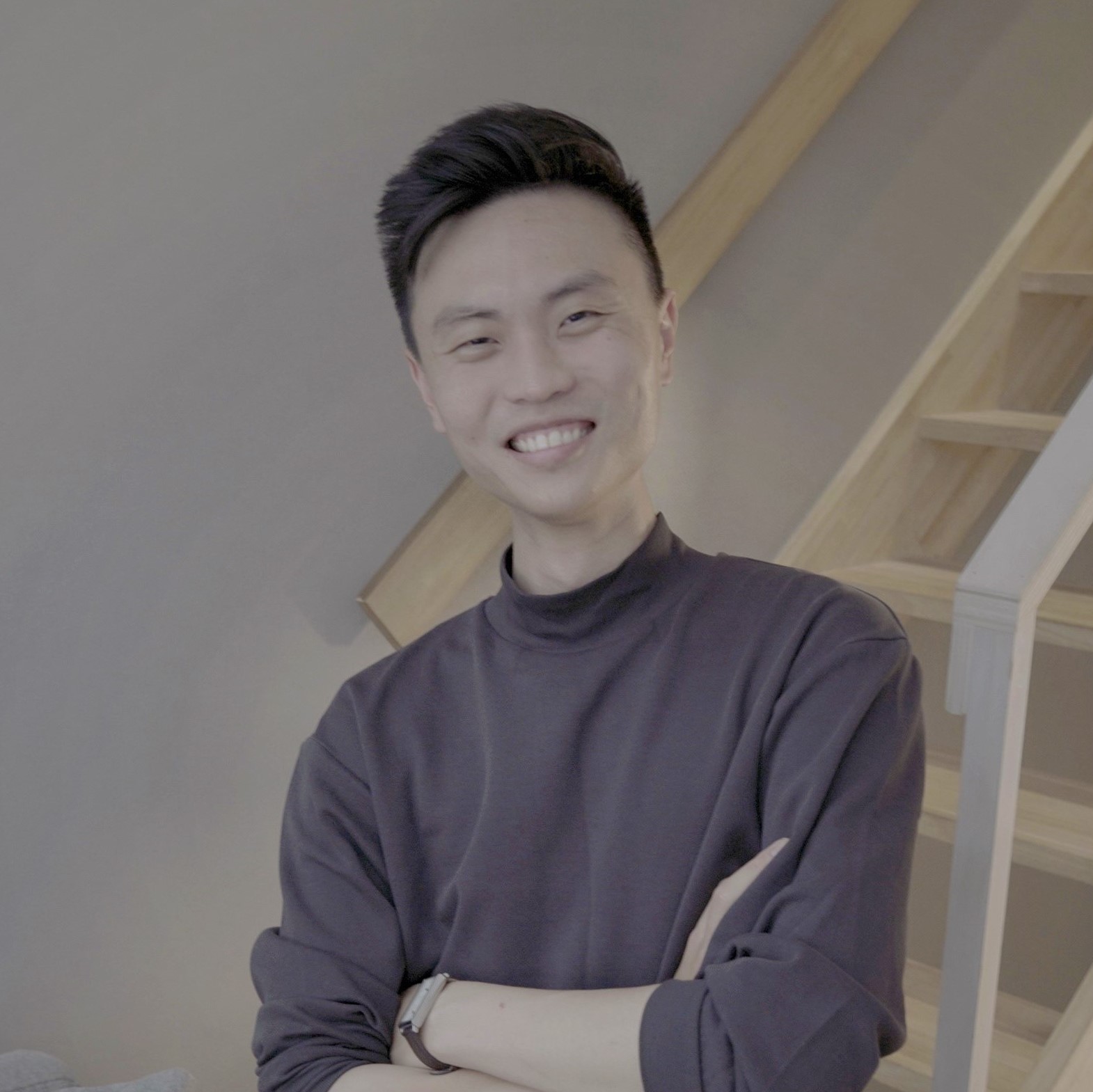 Zhou Li
Zhou Li is a Ph.D. student at the University of Tokyo, Graduate School of Engineering, Department of Architecture, Obuchi Laboratory. Prior to the University of Tokyo, he studied architecture at Cornell University and at the University of Southern California, where he acquired his Bachelor of Architecture Degree with honors. He has also worked in the Beijing Institute of Architectural Design and Liang Architecture Bureau+ in Los Angeles. His work is often centered around sustainability, digital fabrication, and computational design, and ranges from kinetic sculptures to animatronics to architectural and urban design. His work has been awarded numerous honors such as the Director's Choice Award of the RESIDE Mumbai Mixed Housing International Open Ideas Competition, First Place in the Cornell York Prize Competition, and was selected to be exhibited and collected at the Los Angeles A+D Museum.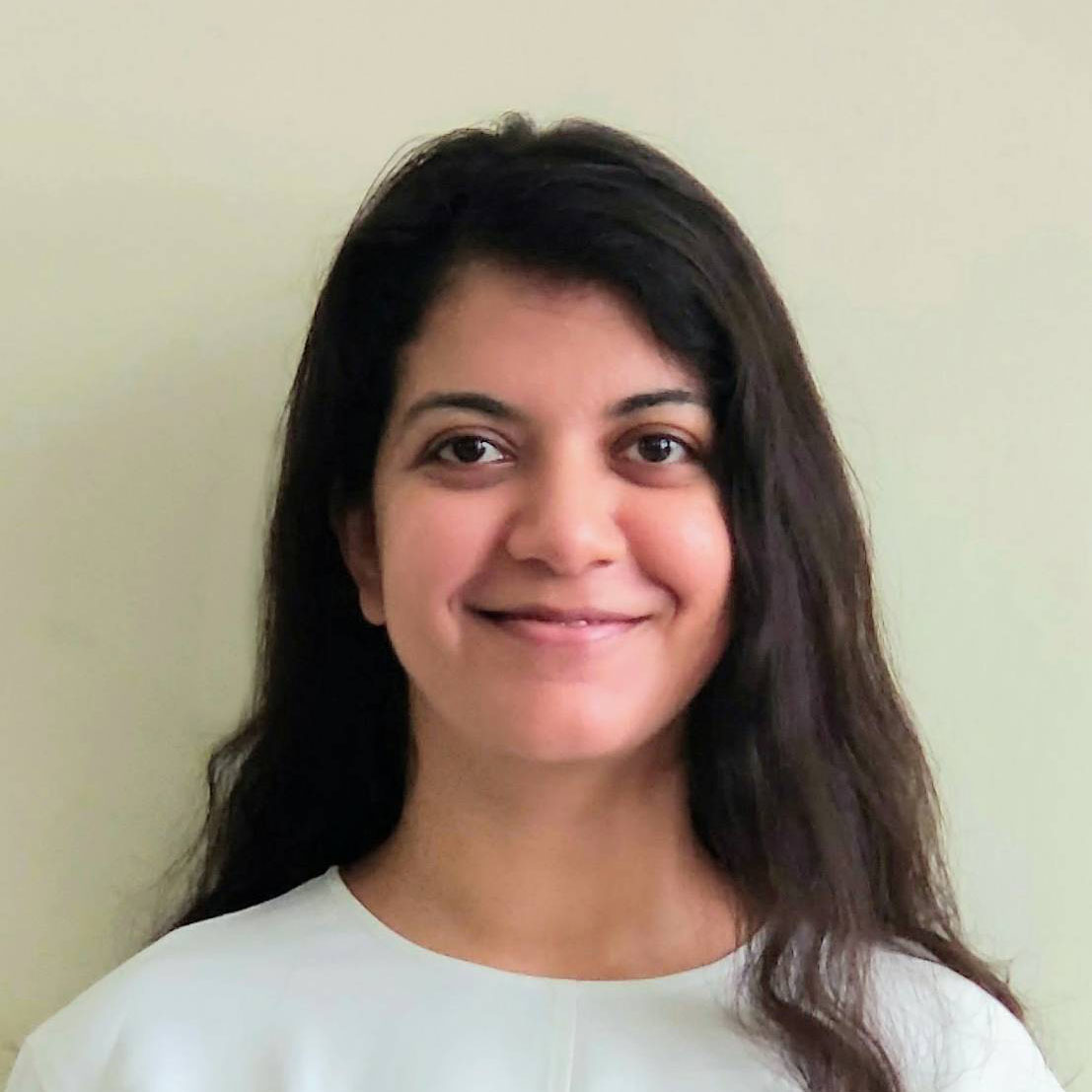 Kritika Dhupar
Kritika graduated from the Chandigarh College of Architecture with the Pierre Jeanneret Gold medal for her undergraduate thesis. Her early interests in adaptive reuse and contextual/experiential urban interventions radically expanded with the experience gained from interning in Vienna and later working at prominent practices in New Delhi for five years. She is currently pursuing her masters at the University of Tokyo Obuchi lab, to explore advanced/alternative means of design and production and potential ways to deploy them in the unique constraints and architectural/urban traditions which she hails from.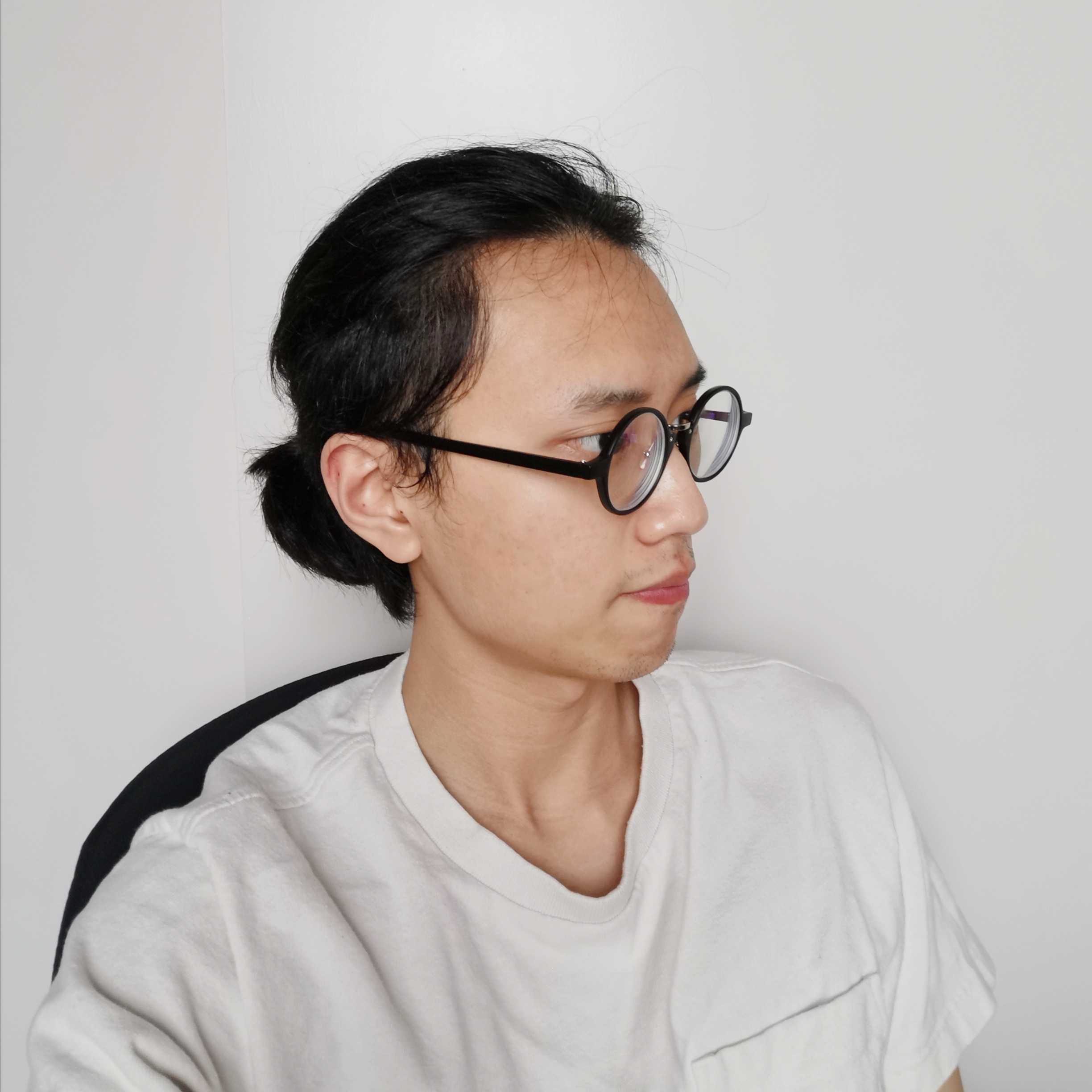 Chengzhe Zhu
Chengzhe Zhu is a Master student at the University of Tokyo, Graduate School of Engineering, Department of Architecture, and a member of Obuchi Lab. He received a Master of Science in Design from the University of Pennsylvania and a Bachelor of Architecture from Tongji University. He participated in several urban regeneration projects during his internship at TJAD Original Design Studio. His academic works centered digital design, analysis and fabrication methods and he is currently exploring novel implementations of digital tools in the process of design and production to make architecture more inclusive and adaptable.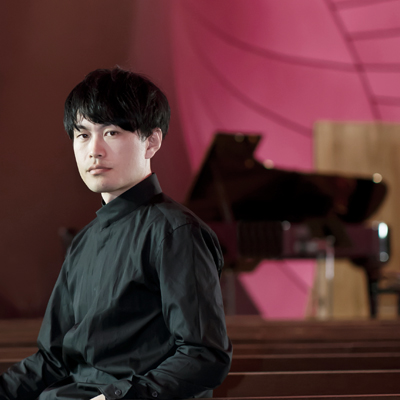 Yusuke Komata
Yusuke Komata is an architect and a researcher based in Tokyo. He graduated from University of Tsukuba Master's Program in Art & Design, and started working from 2009 at an architects office Arata Isozaki & Associates established by Arata Isozaki, winner of the 2019 Pritzker Prize. Komata has led many projects such as university campus designs in Central Asia and Egypt, an art museum design in Russia, a movable pneumatic concert hall, and so on. After 7 years of working in Arata Isozaki's office, he founded his own firm called Yusuke Komata New Building Office in 2016 and started designing various projects in many different regions, with in collaboration with many architects and engineers. In 2019, he joined Department of Architecture at University of Tokyo as a researcher in Obuchi Laboratory, and started working for research projects including the UAE pavilion at Venice Biennale 2021.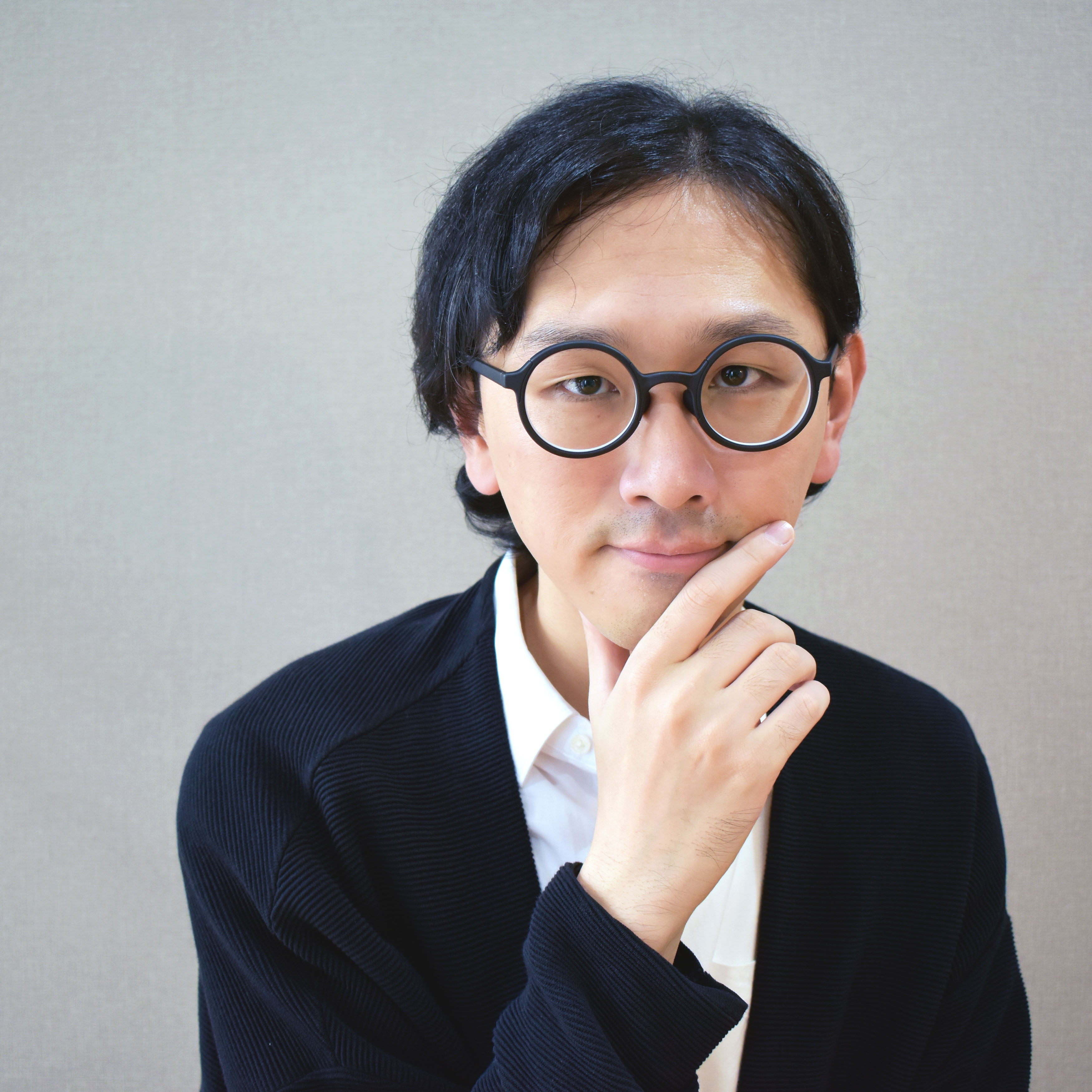 Shuta Takagi
Commencing his studies at the Tokyo University of Science in 2004, Shuta Takagi developed his skills as an architect and programmer until 2011, and in 2016 founded his firm Takagi Shuta Office LLC. He also works since 2016 as an academic specialist at the University of Tokyo Obuchi Laboratory and provides several lectures on digital design throughout Japan, such as the University of Tokyo, Tokyo University of Science, Kogakuin University, Nagaoka University of Art and Design, Hokkaido University, and Tama Art University.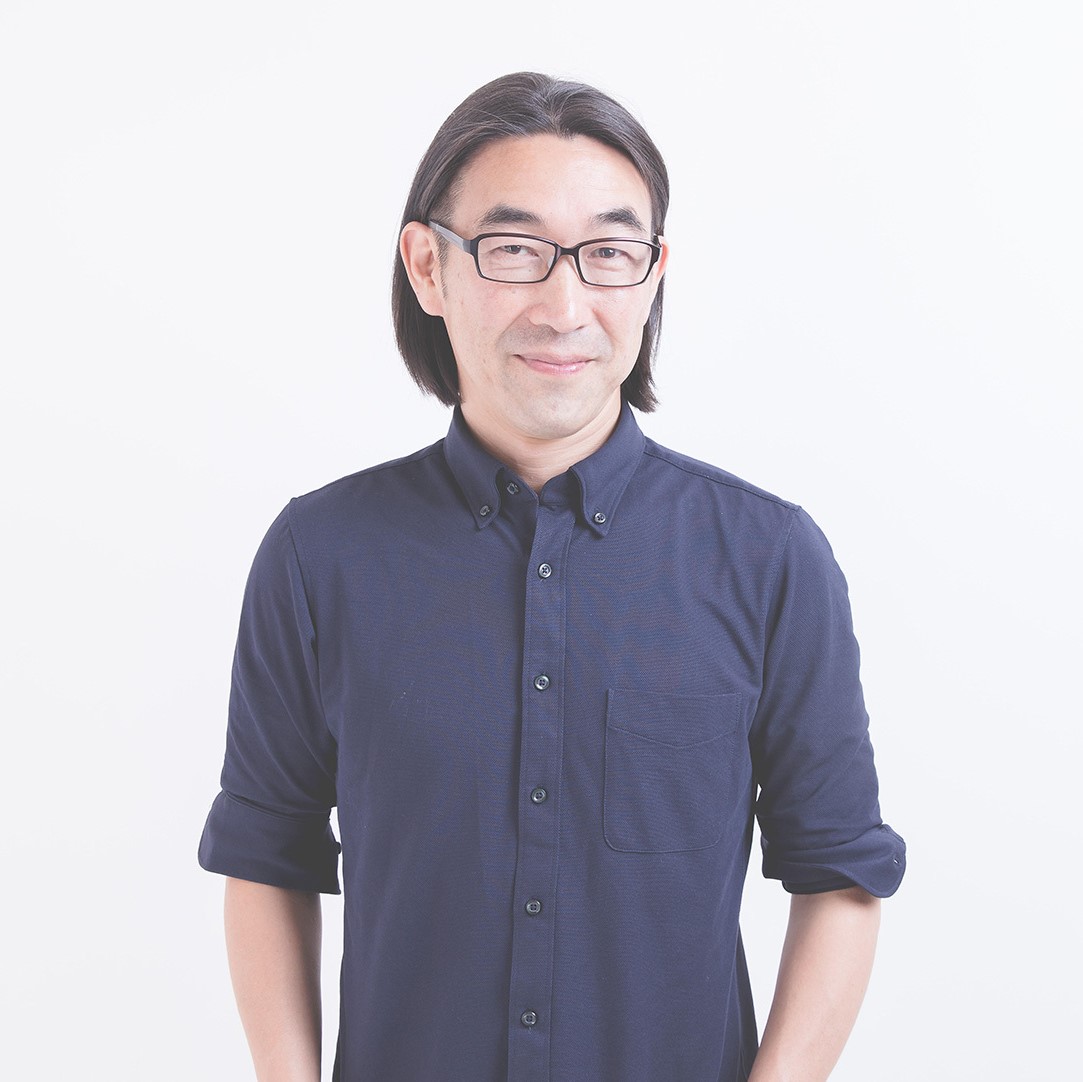 Professor Yusuke Obuchi
Yusuke Obuchi is an Associate Professor in Architecture at the University of Tokyo, where he has directed Obuchi Laboratory at the Department of Architecture since 2010. He is also a founding Co-director of the Advanced Design Studies Program, which consists of Digital Fabrication Lab, Sustainable Prototyping Lab, Media Initiative Lab, Design Think Tank, Design Practice Lab, Social Design Lab, and Computational Unit. Prof. Obuchi was Co-Director of the Design Research Laboratory at the Architectural Association (AA) in London from 2005 to 2010, and Course Master and Unit Master of the Architectural Association from 2003 to 2005. He studied architecture at Princeton University, Southern California Institute of Architecture, the University of Toronto, and received his Ph.D from the University of Tokyo. He has previously taught at Princeton University, Harvard University's Graduate School of Design, University of Kentucky, and New Jersey Institute of Technology.
Website by Alex Orsholits
For more information, contact alex [a/t] kenchitaru.studio
v0.55
Life in the Fishtanks
In a similar line of thought as our plant growth dilemma (if you click on any tank with plants in them), why not just show exactly what the fish are doing in real-time? Rather than attempt to digitalise the most intrinsic movements that give the goldfish its uniqueness, we leave it up to you to interpret the camera feed however you want. Furthermore, if you want to utilize any of the available camera feeds for other purposes, such as object recognition, you can grab the streaming image blob through the following websocket connections: 'wss://home.kenchitaru.studio/out/espcam' and 'wss://home.kenchitaru.studio/out/espcam2'.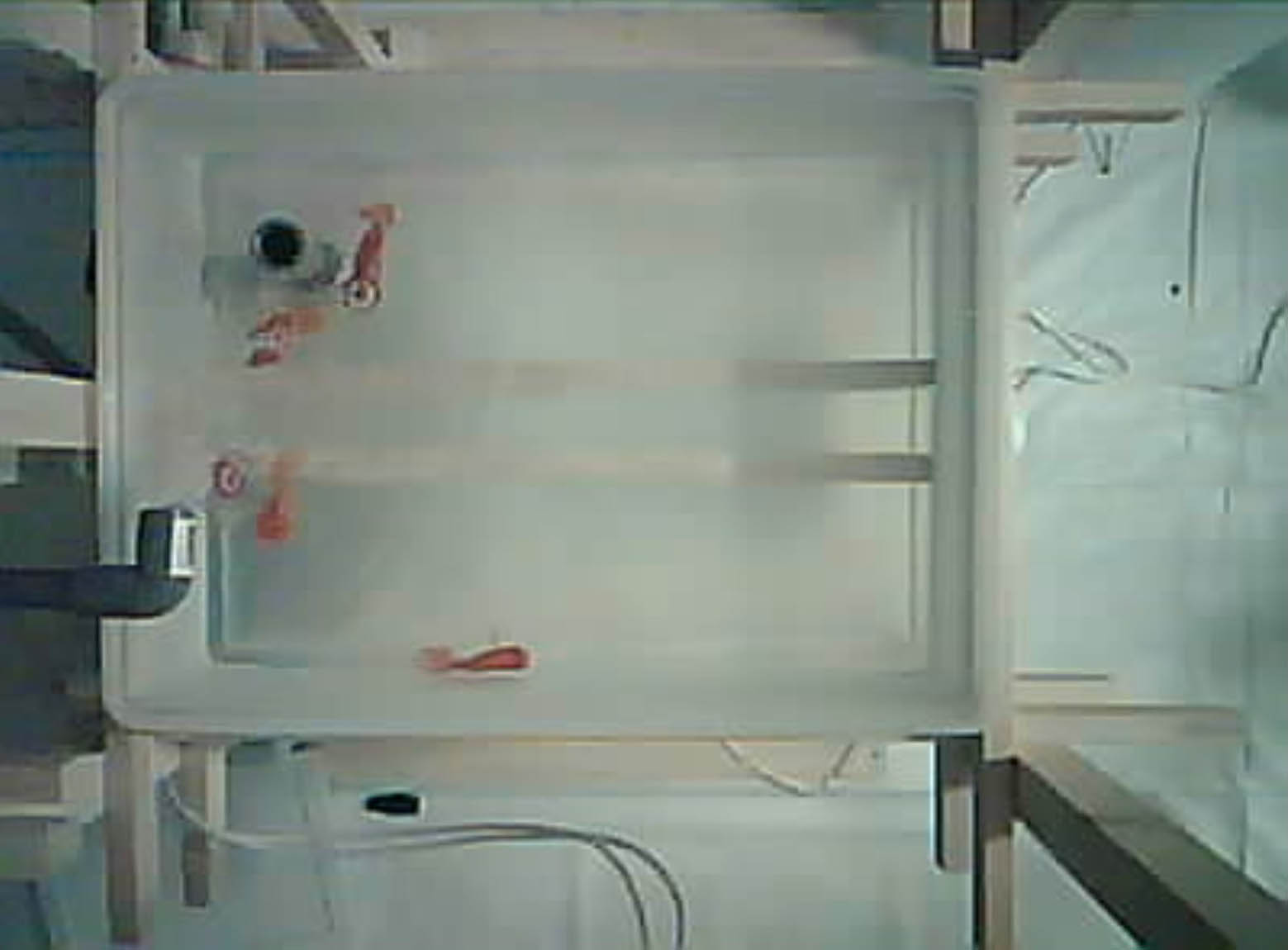 This intimate relationship between goldfish and human was interpreted at face value in the pavilion. Representatives of peace, goldfish have grown to become dependent beings, requiring human-managed ecosystems and a consistent food source.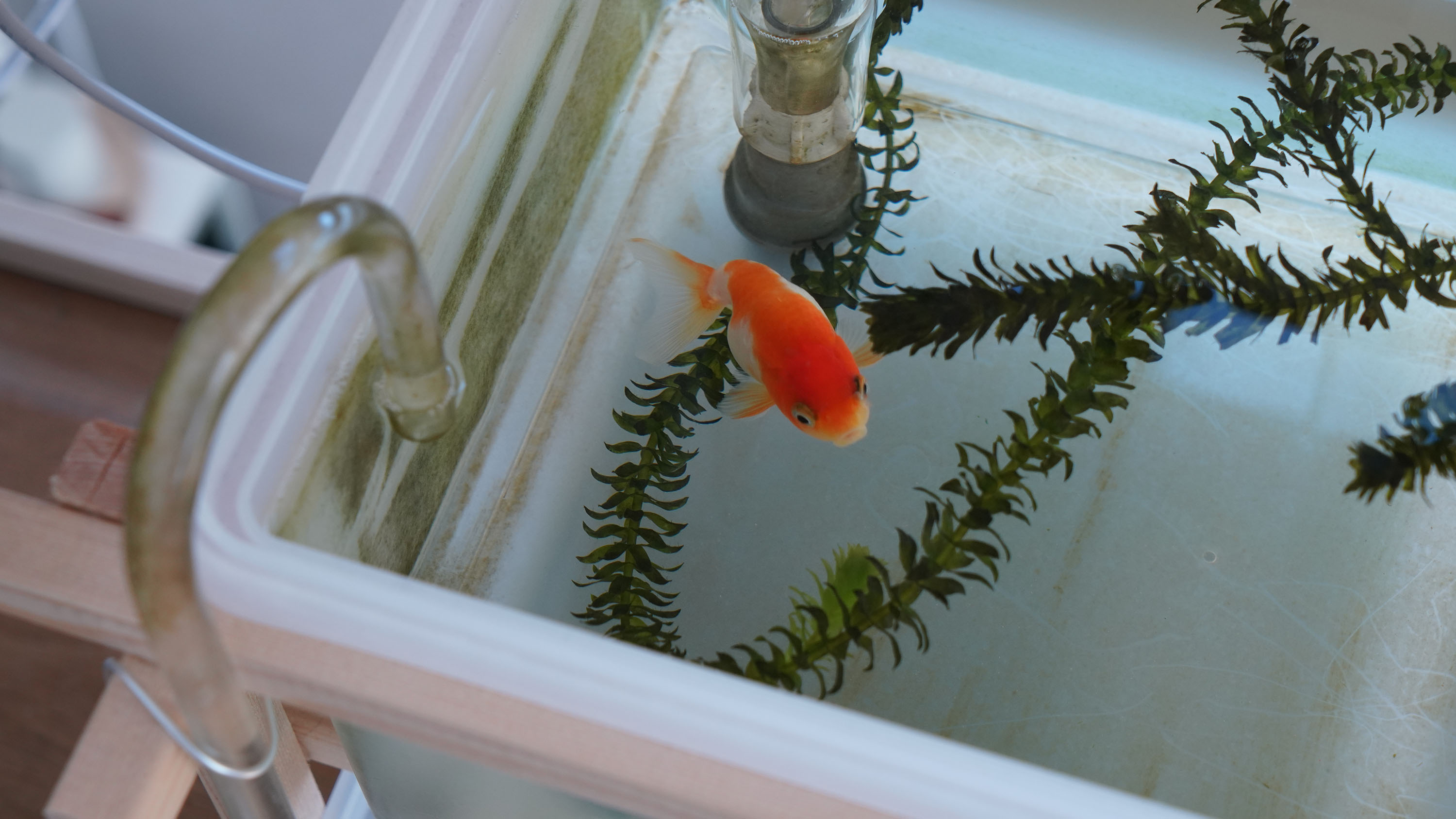 Tracking Plant Growth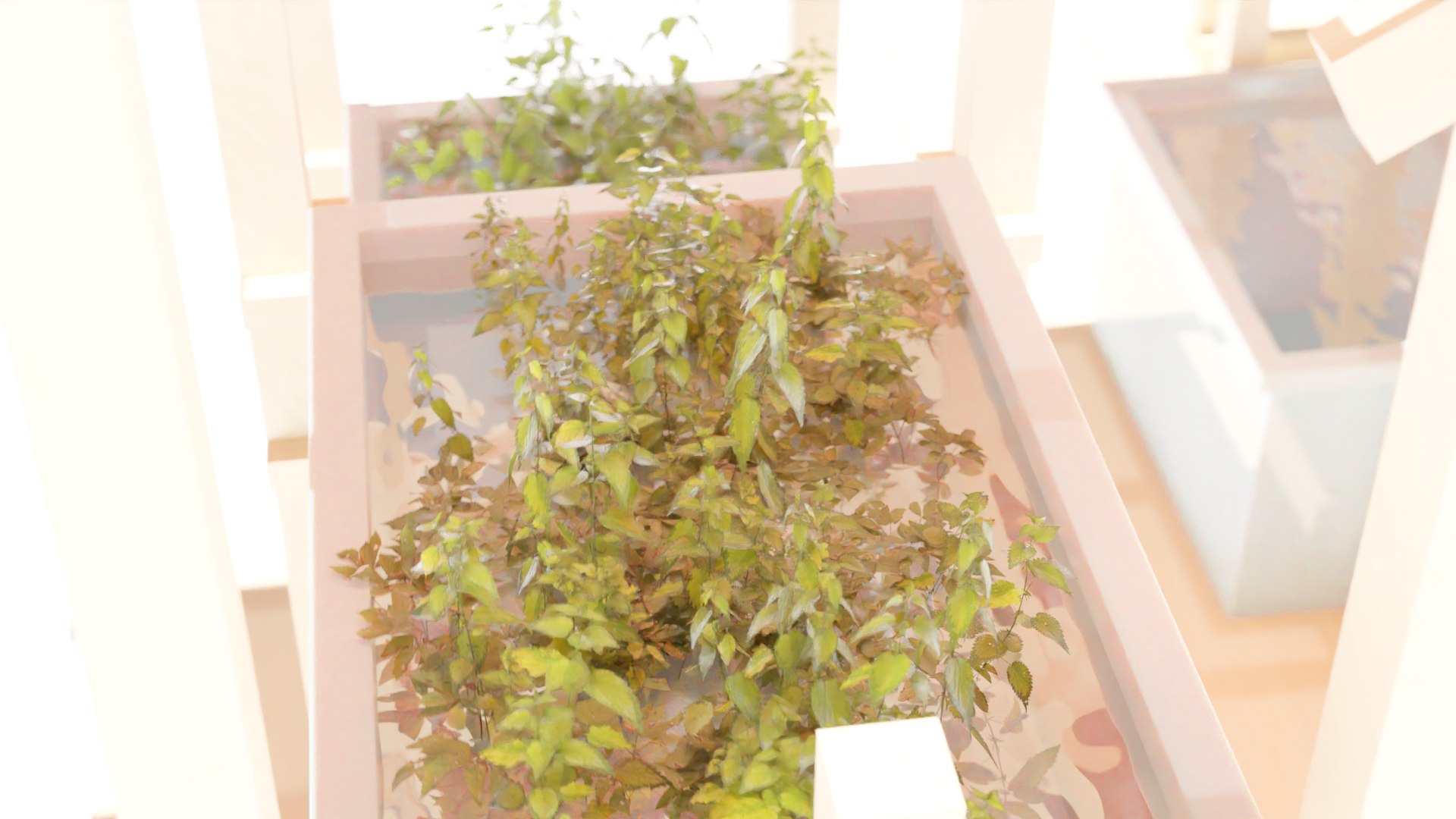 When faced with implementing digital measurement systems in food production-based industries, we tend to rely on more intangible aspects of plant health, such as soil chemical composition, iR imagery, satelite mapping, etc. Yet, for the ritual of caring to be emphasized, more tangible characteristics seem to be held with greater consideration. As such, keeping in line with what we consider to be 'vernacular', we found it to be easiest to simply represent plant growth directly in 3D. By growing the digital plants to the same height as the real ones.
The Plants THemselves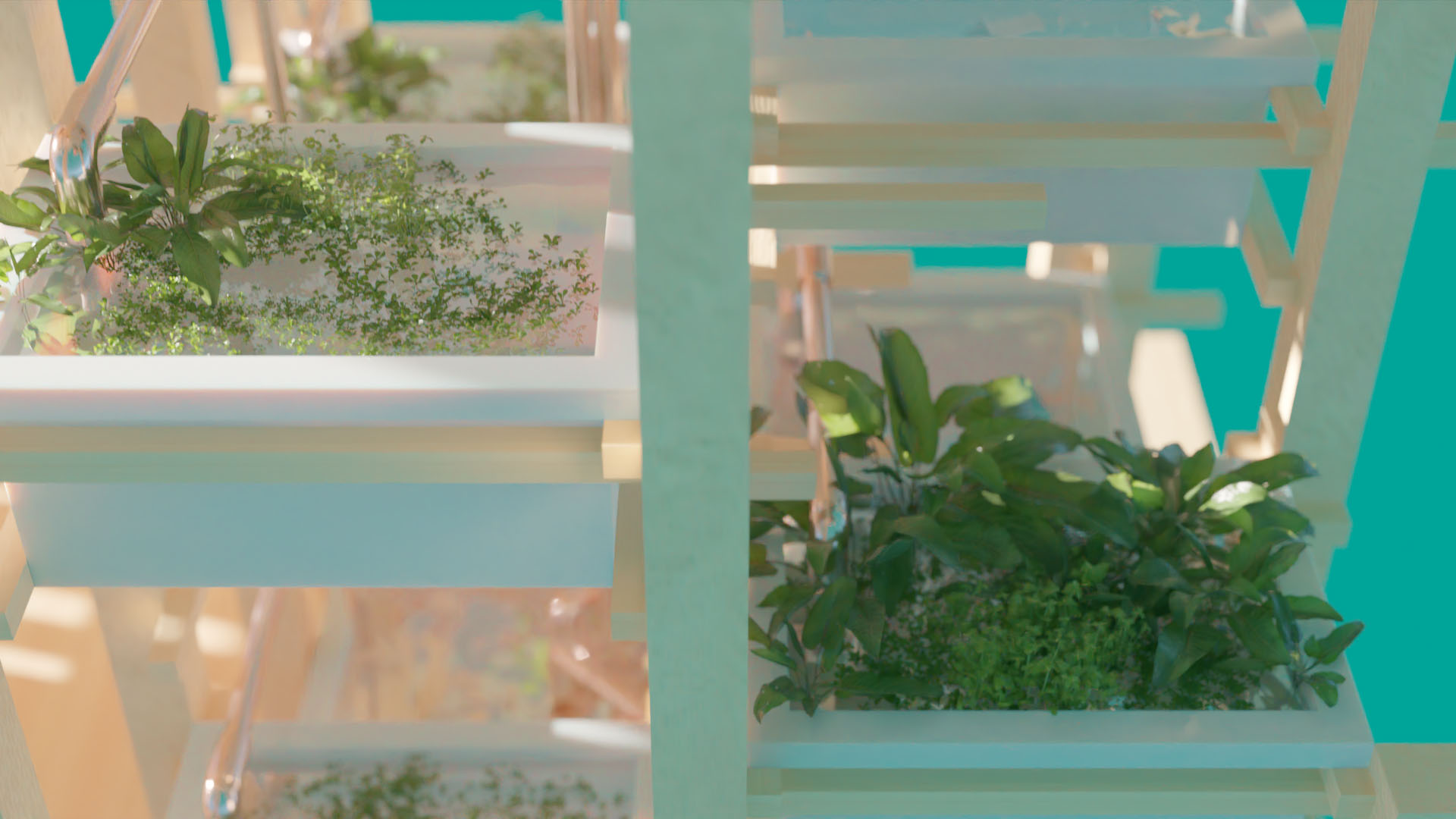 The symbiotic relationships cultivated within the idea of 'Goldfish Architecture' are designed to tackle current urban specific issues of indoor air quality and decreasing mental health, all while giving people a new way of cultivating produce such as micro greens and lettuce. The plants and bacteria cultivated by the aquaponic system feed the urban population, as well as help purify the air by removing airborne toxins and particulates, thus improving its quality.
There is a wide range of plants that are highly compatible with aquaponic systems. Based on ease of care and production ratio, we recommend three kinds of plantation clusters for such small scale systems:
Type A: Microgreens Boat

Specific plant suggestion: Shungiku, Sunflower, Red Amaranth

Microgreens require little space to grow and can be harvested very rapidly. Microgreens are also hard to harvest if the growing tray cannot be removed from the circulation system. The growing tray also needs to be emptied before replanting. For this reason, type A grow trays are free floating inside the perimeter.
Type B: Lettuce Island

Specific plant suggestion: Mint Lettuce, Romain Lettuce, Basil Lettuce

ach head of lettuce is easy to identify and separate. Therefore there is no need for individual trays for each lettuce growth. Type B trays borrow ideas directly from hydroponic lettuce farms by including a tank cap with an array of openings to the water below.
Type C: Herbs Bed

Specific plant suggestion: Basil, Chives, Mint

Herbs can propagate easily, and therefore do not require re-planting after harvesting. To assist this propagation, the herbs need to be accompanied with a growth media where they can develop a permanent root system. Type C trays therefore include a gravel growth bed with water circulating through for the herbs.
This is a rear tank.
The Water System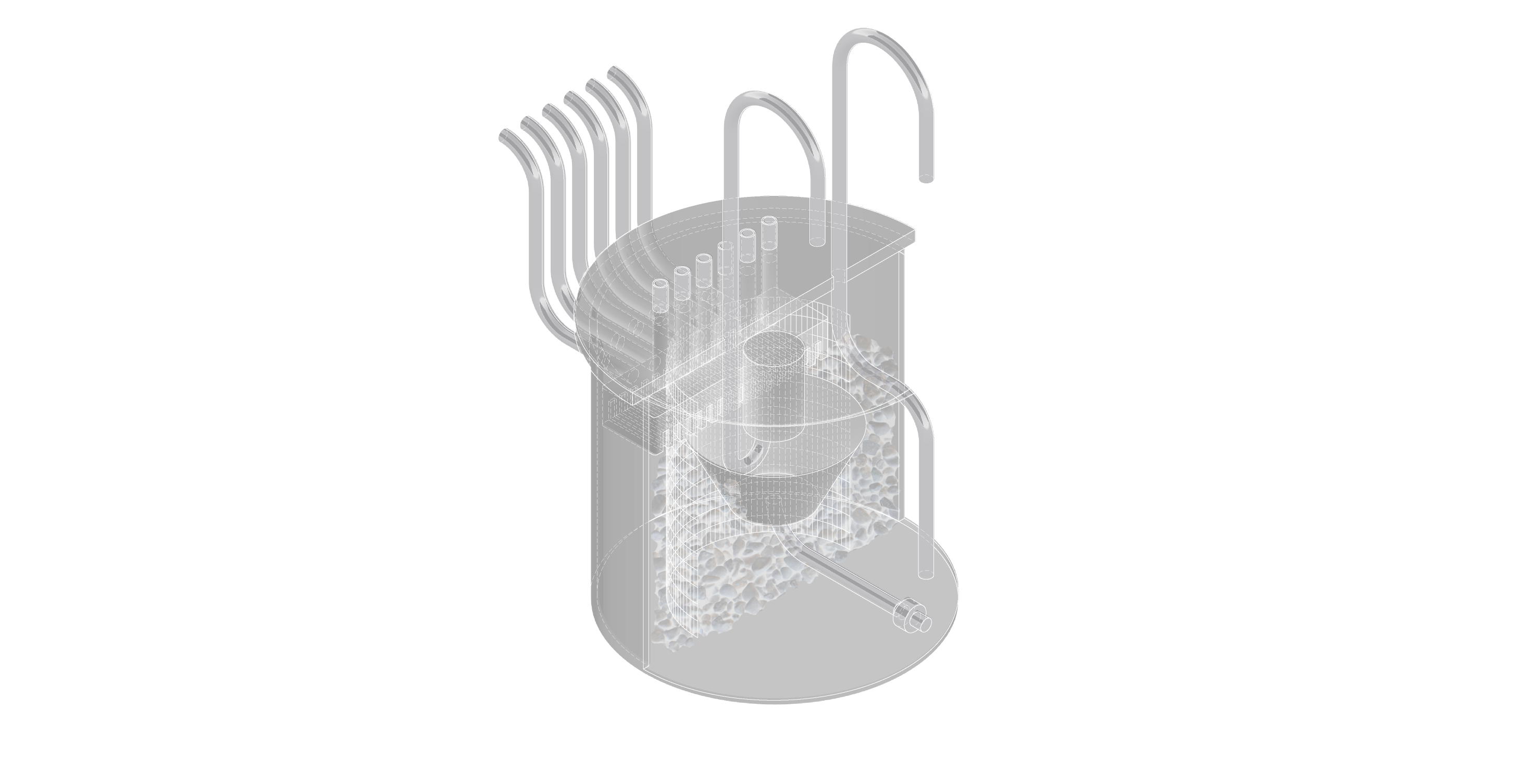 The presented design of Goldfish Architecture, small as it is, requires a significant amount of water flowing through the aquaponic system. Such systems have the benefit to be able to 'reset' the nitrogen cycle in case of an uncorrectable symbiotic imbalance. This is achieved by flushing the water supply and starting fresh. That being said, totaling nearly 600 litres in the proposed system, it is imperative to reduce water waste. This is where our digital management systems come into play. All systems are programmatically automated and managed via the Cloud by applying our expertise in networking and data management to deploy a versatile IoT system and Digital Twin webapp to intuitively and remotely follow the entire symbiotic cycle of the project.